[July 8, 2019]
The 2019 Second Meeting of Tokyo Section Executive Committee
The 2019 Second Meeting of Tokyo Section Executive Committee was held on Wednesday, June 12, at 3:00 p.m. in KDDI Iidabashi Building), Tokyo with 17 participants include one observers.
◆Minutes  *Japanese-only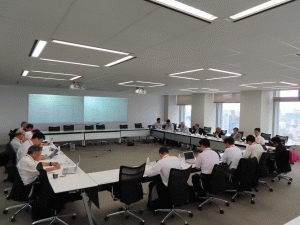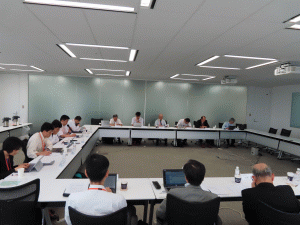 Schedule for 2019
Third Meeting
 Monday, September 30
KDDI Iidabashi Building
Fourth Meeting
 Wednesday, December 11
KDDI Iidabashi Building
The Third Evening Salon of LMAG-Tokyo
The third evening salon of LMAG-Tokyo was held at 16:00 to 19:00 on May 9th, Thursday at Fujikura Ltd., gathering 29 participants.
Co-sponsored: IEEE Tokyo Technical Program Committee.
The first session ,
Dr. Kazuhiko Aikawa, General Manager, Optical Communication Research Department, Optical Technologies R&D Center,  Fujikura Ltd.,
introduced " The optical fiber market evolution".
The second session ,
Dr. Yasuhiro Iijima, Executive Fellow, Superconducor Research Department, Electronic Technologies R&D Center, Fujikura Ltd.,
introduced " The development of high temperature superconductors".
After the introductions, all participants enjoyed the time of questions and comments while mingling.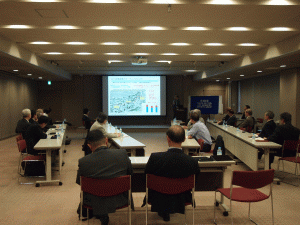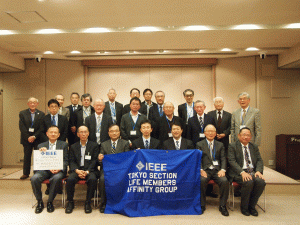 The Evening Salon aims to offer a place where all participants exchange their opinions on provided topics freely while eating and drinking.
2019 LMAG-Tokyo Technical Tour to DOCOMO R&D Center
LMAG-Tokyo Technical Tour was held from 14:00 to 17:00 on June 10th, Monday at DoCoMo R&D Center (Yokosuka Research Park) with 30 participants.
Co-sponsored: IEEE Tokyo Technical Program Committee.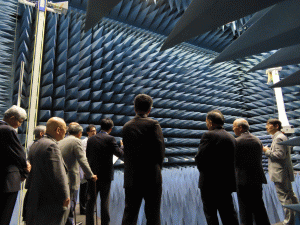 The lecturer was
Mr. Seizo Onoe, Predident, DOCOMO Technology, Inc.
The lecture was entitled ;
" 5G (5th Generation Mobile Network System) – Its Technical Features and Social Impacts".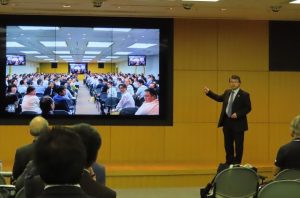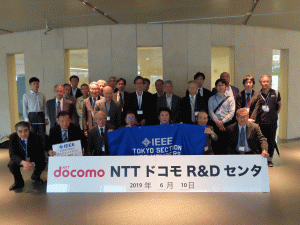 SB-Tokyo joined IEEE SBLTW 2019
Student Branches of Tokyo Section participated in IEEE SBLTW2019(Student Branch Leadership Training Workshop) sponsored by Japan Council Student Activities Committee, taking place from Saturday, May 25, 2019 to Sunday, May 26, 2019 at Bldg. No.56 in Nishi-Waseda Campus, Waseda University.
The participants had an active and meaningful interaction with one another through reports in poster sessions and group discussion.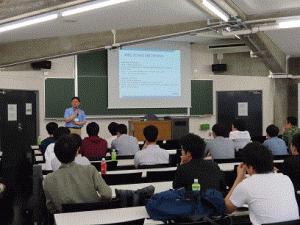 8 universities belonging to Student Branch of Tokyo Section, Keio University, Waseda University, Meiji University, Tokyo University of Science, Tokyo University of Agriculture and Technology, Tokyo Denki University, The University of Electro-Communications and Aoyama Gakuin University, were there in this event.
The plaque commemorating the 10th anniversary of Student Branch was endowed to Tokyo University of Science, who is the founder of the branch.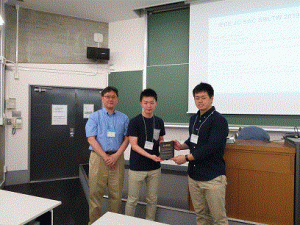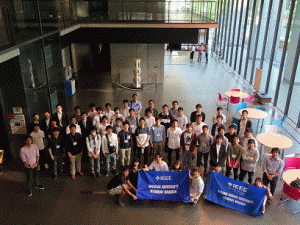 Notice from IEEE Tokyo Section OfficeTokyo Bulletin is published via E-mail.